As we transition from Fall to Winter and the weather begins to turn, now is the perfect time to take action and support your immune system.
The common cold and flu are both upper respiratory infections that are caused by viruses. Prevention is the best method to help strengthen your immune system to fight off getting sick.
WHAT CAN I DO TO HELP SUPPORT MY IMMUNE SYSTEM?
Intravenous (IV) vitamin and mineral treatments are a great way to quickly boost energy and maintain immune function. Nutrients are delivered directly into the bloodstream, bypassing the digestive system and increasing absorption. Our IV's contain high-dose Vitamin C to help support the immune system.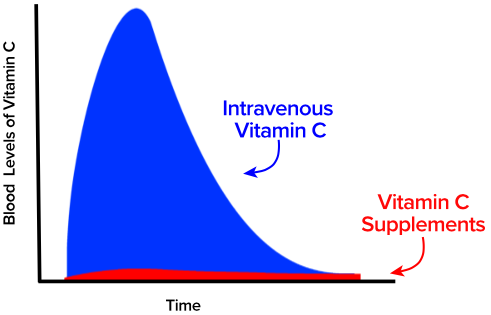 Diagram 1: Shows the IV absorption rate of Vitamin C compared to taking Vitamin C supplements (Oregon State University)
---
Dr. Ara Elmajian States: "It has been agreed upon that the immune system is key to maintaining good health. This is the perfect time to take action to give your body the best edge in fighting off the seasonal cold and flu."
---
DOES VITAMIN AND MINERAL IV THERAPY HELP TO PREVENT COVID-19?
We cannot make any claims of high-dose Vitamin C providing prevention to COVID-19 as there has not yet been any scientific evidence to determine this. "So far, doctors and researchers cannot tell how effective IV Vitamin C is or how it might work. There is no published scientific evidence about the use of IV Vitamin C in COVID-19. Therefore, we cannot fully evaluate its effectiveness." - Oregon State University.
Vaccines: We do not provide vaccine administration at our practice. If you are looking for information on vaccinations please visit the Government of BC's website. If you are located outside of British Columbia please seek guidance from your local government authority.
---
VITAMIN C ABSORPTION (ORAL VS INTRAVENOUS)
Studies have shown a large variation in the bioavailability of oral and intravenous Vitamin C. This is because the transporting capability of the intestinal sodium ascorbate co-transporter, SVCT1, a surface glycoprotein that facilitates Vitamin C absorption,[1] is limited and achieves maximal saturation around oral doses of 500-1000 mg.[2]. Intravenous administration of Vitamin C bypasses the limitations of SVCT1-induced bioavailability. In a study comparing oral consumption of Vitamin C versus intravenous administration, at a dose of 100 grams, intravenous administration of Vitamin C achieved peak plasma concentrations as high as 15,000 µmol/L, a plasma concentration 70 times higher than oral administration[3].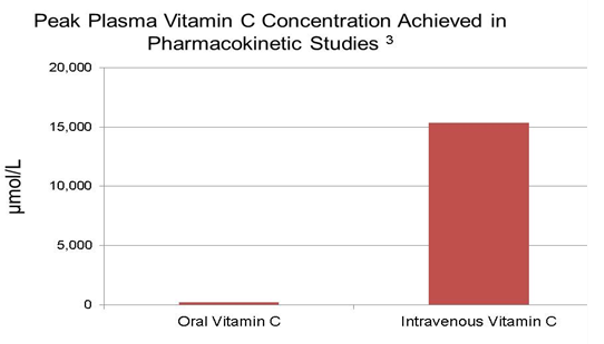 Diagram 2: Vitamin C Concentration – Intravenous vs. Oral
-At Kinetic Patterns we provide a wide range of different IV therapies-
Additional Tips to Help Prevent Contracting the Common Cold & Flu
Healthy diet
Good quality sleep
Maintain a healthy gut
Washing your hands frequently and avoid touching your face
Please call Kinetic Patterns at 604-876-1150 to book to book an appointment with one of our health care practitioners to discuss any of the above to help support your overall health
---
Dr. Ara Elmajian
Proudly serving Vancouver since 1975
---
Kinetic Patterns Inc.
604-876-1150
This email address is being protected from spambots. You need JavaScript enabled to view it.
www.kineticpatterns.ca